Our Journey Together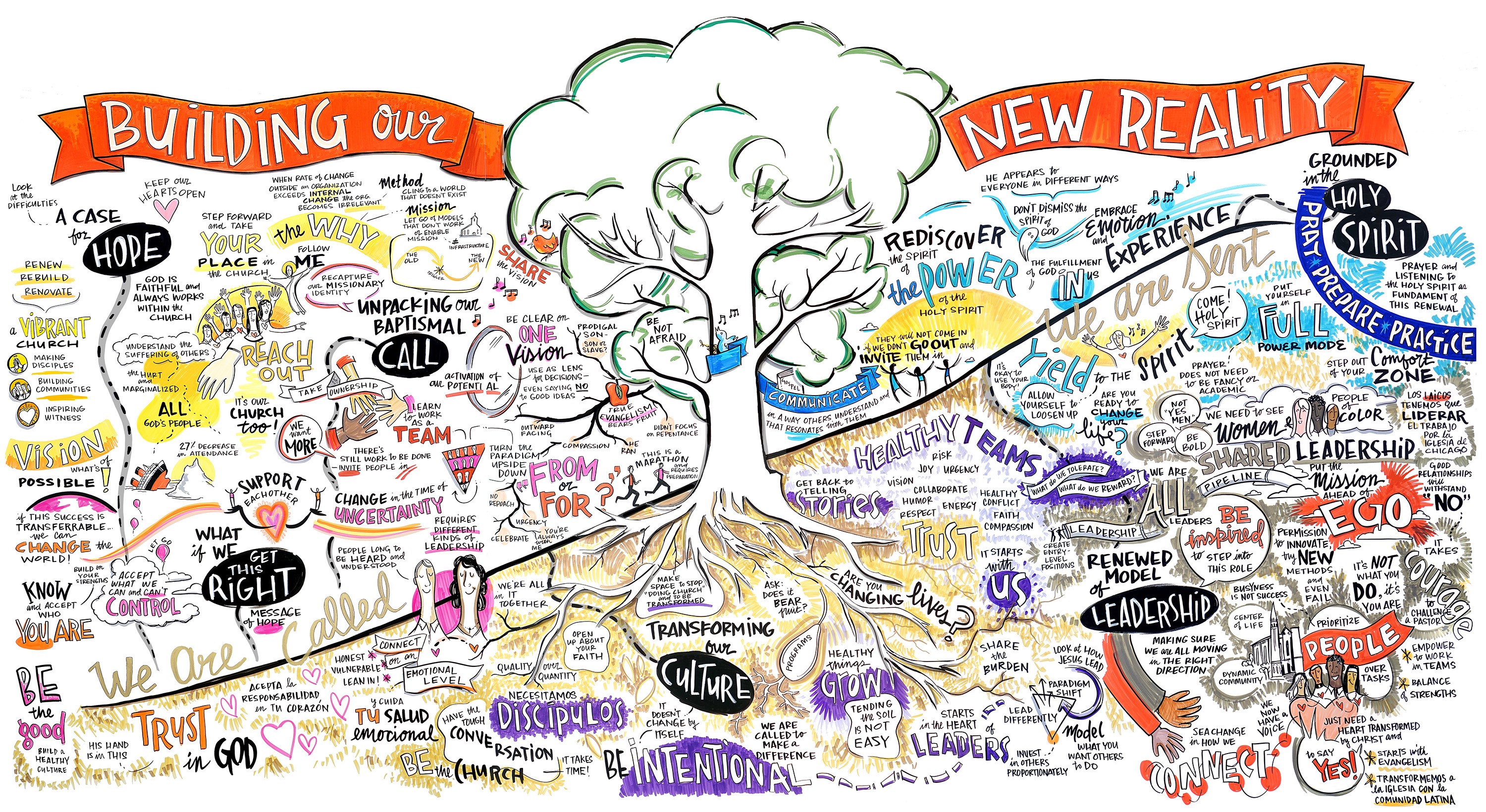 Click for larger view
×
We are pilgrims within a pilgrim Church journeying together and accompanying one another, as disciples of Jesus Christ. Captured in this large graphic – our RMC Journey Map – developed during our two days together in early October are the many ideas, hopes, concerns, fears, loves, and prayers we shared. We encourage you to print it out, use it as a screen saver, continue to return to just as we do with the San Damiano cross, and allow the Lord to place something new upon your heart with each prayer..
SUMMIT RESOURCES
Share the Vision of Renew My Church
Use the Renew My Church Summit Video and Discussion Guide (which includes reflections, discussion questions, and links to videos of the talks from the Summit) to allow your larger parish community to experience the content of the Summit discussions. The guide and videos are developed for parish-wide or small group discussions:
Attendee Positive Feedback
Attendees found the experience and meeting discussions enlightening and uplifting. Positive feedback centered on acknowledging the need for change (and that change can be a good thing), understanding the differences between method vs. mission, the role of the Holy Spirit in moving us to change and evangelize our world, the important and necessary cooperation of laity in leading our Church forward, and the place of prayer, discernment, and trust in the process of renewal.
Our prayer is that everyone who steps into our parishes receives that same level of welcome and hospitality experienced at the summit – let us imagine together what kind of welcome that would be for people seeking Jesus Christ in our Church or what kind of homecoming that would feel like for returning, lapsed Catholics!